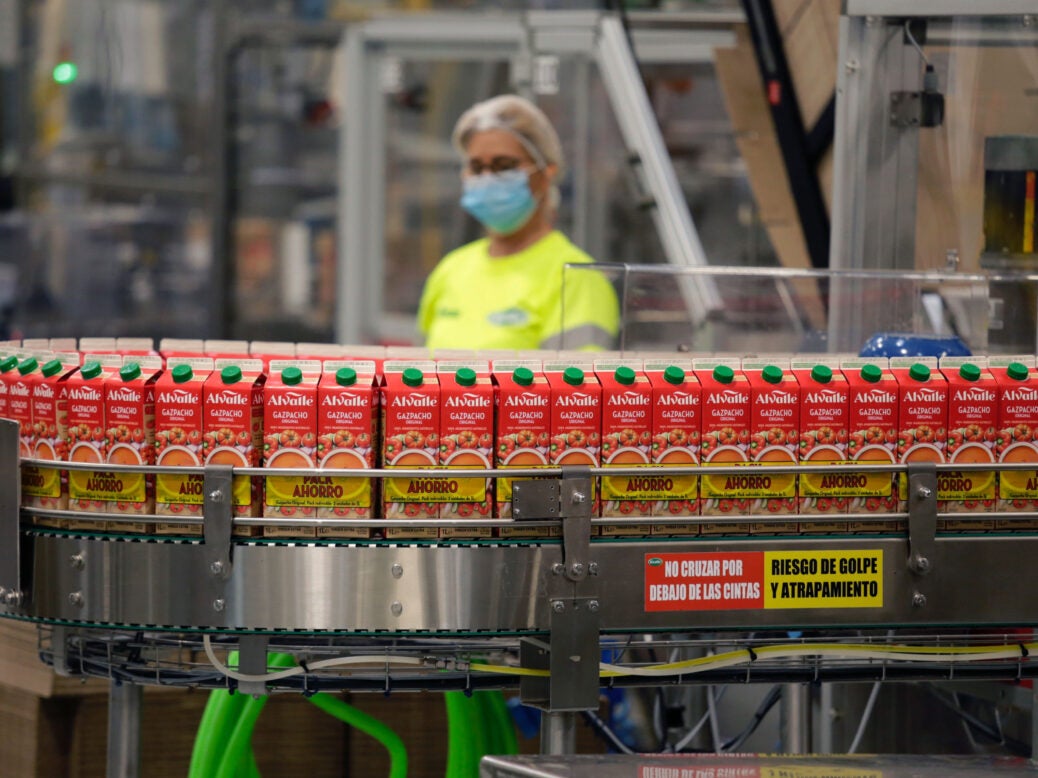 The US-based snacks and beverages manufacturer opened the facility in the town of Alcantarilla, Murcia, last June following a EUR31m investment to produce chilled gazpacho under PepsiCo's Alvalle brand. The additional production line is expected to be completed by next summer at a cost of EUR6m (US$7.3m).
PepsiCo said it is also putting in a further EUR300,000 to finance the installation of solar panels, which will provide 20% of the Alcantarilla plant's energy, and two new water systems which will save 15% in annual operating costs.
It added that the factory currently turns out more than 30 million litres of gazpacho a year, half of which is exported, including to countries in Europe and the US.
Narcís Roura, the CEO for PepsiCo in south-western Europe, said in a statement: "Alvalle is the jewel in our crown, a product of great quality and flavour with 100% natural ingredients in complete trend with the preferences of today's consumers. Since it joined our company in 1999, we have multiplied its production by six and we already export 50% of the total to international markets such as France, the United Kingdom and the United States."
The base ingredients such as extra virgin olive oil and tomatoes that go into the gazpacho are sourced locally in Spain from farmers incorporating regenerative agriculture.
PepsiCo said it has recently taken the Alvalle gazpacho brand into new markets, one in Chicago in Illinois, and the other in the UK via a deal with retailer Tesco. It was first launched internationally in France and is now carried by grocers in Germany, the Netherlands, Portugal, Switzerland and Belgium.