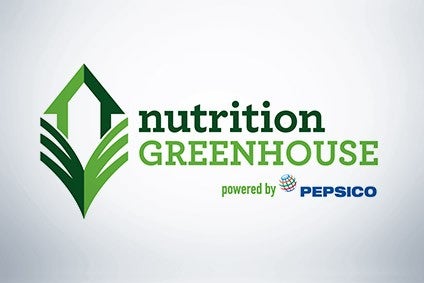 Food and beverage giant PepsiCo has announced that its Nutrition Greenhouse incubator programme is to return for a second year.
The initiative, designed to discover and nurture breakthrough brands in the sector, will see up to ten nutrition-focused start-ups benefit from a share of EUR300,000 (US$353,441) grant and prize money.
PepsiCo said it is seeking to identify up to ten emerging brands in the nutrition space with products aimed at European consumers.
The selected companies – delivering sales of EUR5m or less – will receive EUR20,000 in funding as well as the opportunity to work alongside executives from some of PepsiCo's brands including Quaker, Alvalle, Sunbites and Tropicana.
The entrepreneurs selected will benefit from a six-month mentorship programme, featuring one-on-one pairing with PepsiCo executives.
It will address critical early-stage business issues such as business planning, corporate structuring and fundraising. Guidance on brand optimization, product development, supply chain management, customer acquisition and distribution is also likely to feature.
At the end of the programme, one winning company will be awarded a EUR100,000 prize to continue its expansion.
The PepsiCo Nutrition Greenhouse programme was first launched in 2017. It saw eight companies achieve estimated combined growth of more than EUR10m – a fourfold increase in sales over its duration.
Year two will include a broader focus on nutrition beyond health and wellness, towards brands that tap into key lifestyle trends, enable personal performance or are purpose-driven.
Juan Ignacio Amat, the vice president for nutrition within PepsiCo's operations in western Europe and sub-Saharan Africa, said: "Our overarching goal remains the same – to partner with the best and brightest food and beverage entrepreneurs in Europe and give them the opportunity to bring their products to the world on a global scale.
"The start-up class of 2017 set an exciting and inspiring precedent for this year's programme, with strong growth seen across all eight companies.
"At PepsiCo, we recognise the important opportunity we have to nurture the nutrition brands of the future and shape the direction of our industry, as part of our Performance with Purpose vision."