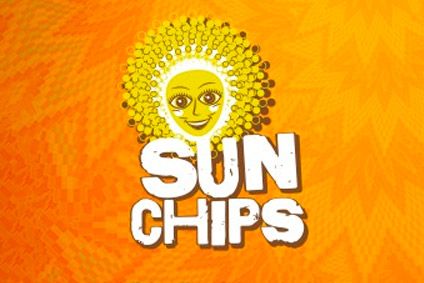 PepsiCo plans to invest US$40m in its Ethiopian subsidiary Senselet Food Processing, calling the east African country "an important growth market".
The money will go towards a new crisp production line and a snack production line at its existing Senselet factory, which produces the SunChips brand.
The new line could increase PepsiCo's snacks production capacity in Ethiopia tenfold, it estimates. Up to 500 jobs "directly" will be created, PepsiCo said, adding "the indirect impact on farmer employment will be even bigger".
The move is part of the US food and beverage giant's plans to grow its business "significantly" in Ethiopia. Currently, the country only forms a "very small" part of the business, it said.
In the first nine months of 2022, PepsiCo's year-to-date convenient food volumes were up 5% in its markets across Africa, Middle East and south Asia. However, for the third quarter, volumes were down 2%.
Net revenue in the region for the quarter was $1.73bn in the region, out of a global total $21.97bn. This was up from $1.67bn in the third quarter of 2021. For the nine months ending 3 September, net revenue rose to $4.43bn, up from $4.15bn in the corresponding period of 2021.
Chris Wijnterp, general manager of PepsiCo's foods unit in Ethiopia told Just Food the snack market in the country is "underdeveloped" but would not specify which categories it might invest in beyond its interest in Senselet.
He added that it would be "reaching to other crops such as maize, oats and wheat".
Wijnterp said: "Ethiopia is part of the Africa strategy for PepsiCo, an important growth market.
"Currently, Ethiopia is very small for PepsiCo in total, but we aim to grow the business significantly over the coming years contributing heavily to the country.
"During this growth, the broader foods portfolio of PepsiCo will be considered, reaching to other crops such as maize, oats and wheat.
"The snack market is currently very much underdeveloped and PepsiCo is only producing potato chips where we also see significant growth potential. We will not share any competitive information on new products."
PepsiCo bought a stake in the Ethiopian crisps company in 2015. It joined Senselet's Dutch founder Veris Investments as a "major shareholder" in the company. The exact size of the stake was not disclosed.
SunChips is distributed in Addis Ababa and other large Ethiopian cities from Senselet's factory, located around 65km from the capital. When PepsiCo invested in the crisps maker, it employed more than 150 people.