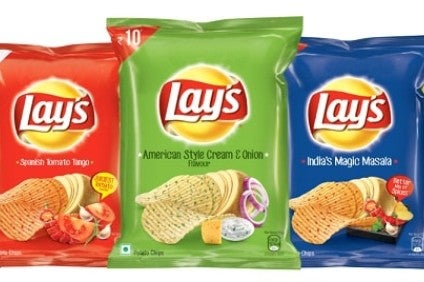 Global food and drinks manufacturer PepsiCo is investing in an existing plant in Ukraine to start production of its Lay's crisp brand.
The plant in the Mykolaiv region produces Khrusteam croutons, Sadochok juices and Agusha baby food, along with the processing of fruit and vegetables.
PepsiCo new production line for Lay's is expected to become operational by the middle of next year and will use locally-sourced potatoes. The amount of investment was not disclosed by the US-based firm.
There are also plans to expand manufacturing of the local crackers brand, Khrustam, when the second line comes on stream. About 200 jobs will be created from the expansion.
PepsiCo said it will also work with local potato farmers under a cooperation agreement, including seminars and training programmes led by a team of agricultural experts.
"We are preparing for the installation of the first line for the production of [Lays] potato chips, and also implement our own agro-programme," said Irina Kozlov, the chief executive of PepsiCo's operations in Ukraine. "This will increase the efficiency of the business and satisfy the demand for our products."