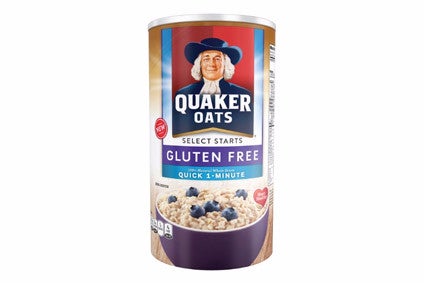 PepsiCo has launched a gluten-free version of its Quaker Oats oatmeal in the US.
The company has created two products; Quaker Quick 1-Minute Standard Oats and Quaker Instant Oatmeal. The latter will be available in two flavours – original and maple and brown sugar.
"At Quaker, we're always striving to deliver products that meet families' evolving needs. Requests for gluten free oats have been among the top inquiries from our consumers for the past several years," said Becky Frankiewicz, senior vice president of PepsiCo's Quaker Foods unit. "Our expert millers are the best and most passionate in the business, and they've taken the time and extreme care to develop great-tasting, gluten free offerings in which consumers can be confident."
PepsiCo said it had met FDA standards for gluten-free "through the development of a rigorous and breakthrough cleaning system".
Quaker Gluten Free Quick 1-Minute Oats have an RRP of US$3.99, while the Quaker Gluten Free Instant Oatmeal have an RRP of $4.19. They will be available nationally from this month.