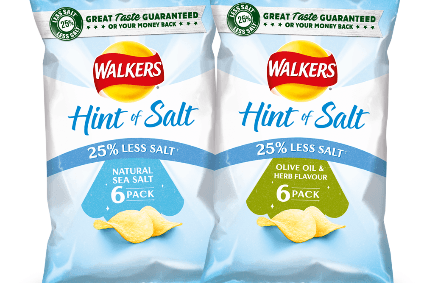 US food and beverages heavyweight PepsiCo has announced it has launched a US$1bn Green Bond to fund its sustainability programme.
The net proceeds from the bond offering will directly fund the Walkers Crisps and Quaker Oats owner's green agenda.
PepsiCo also revealed the appointment of Simon Lowden as its first chief sustainability officer. Lowden has worked for the company for 23 years, most recently as president of the Global Foods Group. He has also led PepsiCo's Plastics Council for the last year.
Ramon Laguarta, PepsiCo chairman and CEO, said: "PepsiCo is deeply committed to using our scale for good and advancing the purpose behind our sustainability agenda: to help build a more sustainable food system.
"Issuing a bond focused on environmental sustainability reflects our deep commitment to the priorities laid out in our recent sustainability report and represents another step in our plan to become a faster, stronger, better company. As chief sustainability officer, Simon will play a critical role in this effort."
Lowden said: "I am proud PepsiCo has issued its first Green Bond to address global challenges like carbon emissions, access to clean water, and plastic waste, and that the company continues to be a leader in tackling critical sustainability issues.
"This offering reflects our commitment to Winning with Purpose and being part of global solutions by further integrating sustainability into our business and our brands."
In September, PepsiCo released its 2018 Sustainability Report, which outlined six priority areas where the company believes it can make the best contribution – agriculture, water, packaging, products, climate and people – along with eight measurable goals.