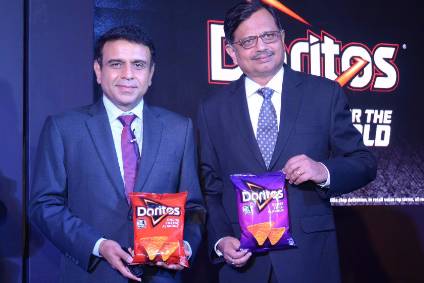 PepsiCo's has starting to make Doritos nacho chips brand in India using "locally-sourced ingredients".
The company said it has set up a new production line for Doritos in two "made-in-India" existing flavours – Nacho Cheese and Sweet Chilli – at its snacks manufacturing facility in Kolkata, West Bengal.
PepsiCo said its India business "will be procuring corn, the main ingredient in producing Doritos, entirely from India".
PepsiCo said Doritos, a brand which is present in more than 55 countries, "will be the third master brand" in the company's India snacks portfolio after Lay's and Kurkure. The brand is targeted at Indian consumers in the 16 to 24-year-old age range in urban and semi-urban centres, the company said.
Niteen Pradhan, PepsiCo's vice-president for supply chain and operations in India, said: "Our goal has been to develop local ecosystems and produce locally to address consumption needs of India. Manufacturing of Doritos in India is testament to our commitment and our support for the government's 'Make in India' vision."
PepsiCo launched the Doritos brand in India in early 2016, importing products made at a site in Saudi Arabia.
Jagrut Kotecha, the vice president for PepsiCo's snacks category business in the country, added: "Nachos is the fastest growing category in the Indian salty snacks segment today and Doritos is well poised to address this robust demand by using locally-sourced ingredients."
Doritos will be available in packs priced at INR25 (US$0.38), INR50 and INR100. The snack "will be marketed across India through a mix of large format retail chains, online channels and neighbourhood stores," PepsiCo said.