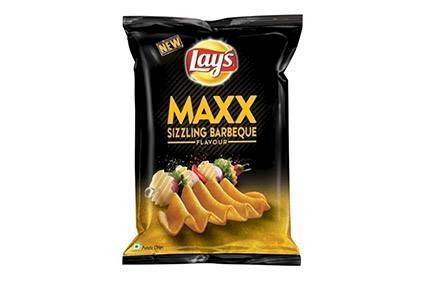 PepsiCo has launched a product under its Lay's potato chip brand in India.
Lay's Maxx, will be available in two flavours, Sizzling Barbecue and Macho Chilli at INR15 and INR30 each.
The target audience for the snacks is "young males", PepsiCo said.
Rajiv Mathrani, director and category marketing head for PepsiCo's snacks business in India, added: "Lay's Maxx is one of our most differentiated global offerings and we are delighted to bring this to the Indian consumers. Lay's Maxx offers a unique texture with deep ridges and a crunchy hard bite. The consumer experience is further enhanced with its 2 intense flavors – Macho Chilli and Sizzling Barbeque. Lay's Maxx is sure to give the consumers a powerful and never before taste experience."