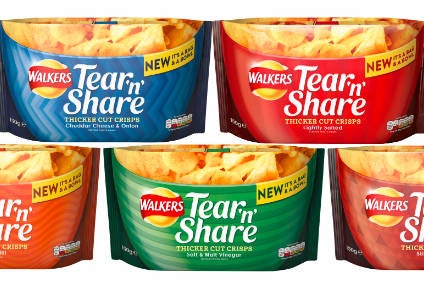 PepsiCo has launched its own deliveries in the UK of local snacks brand Walkers, previously distributed by grocery and tobacco wholesaler Palmer & Harvey, which went into administration last month.
P&H, a major distributor of Walkers products, called in administrators and stopped deliveries on 28 November, citing "challenging trading conditions".
PepsiCo is to establish a new van sales operation to deliver Walkers' snack products direct to independent retailers, foodservice operators and the licensed trade.

The US food and drinks giant said the new operation will provide a direct-to-store service with Walkers-branded vans delivering products to thousands of outlets around the country.
The company said it is in discussions with a third party to provide warehousing and depot services to support the operation.

Huseyin Tulpar, vice president for impulse sales at PepsiCo's UK arm, said: "The wholesale market is experiencing a significant amount of change and our focus is to ensure that our customers' needs are being met in the absence of the important direct to store service previously provided by P&H.

"By establishing our own van sales delivery operation, we can quickly replace that service and ensure our retail customers are getting the direct-to-store service and the continuity of supply they require."