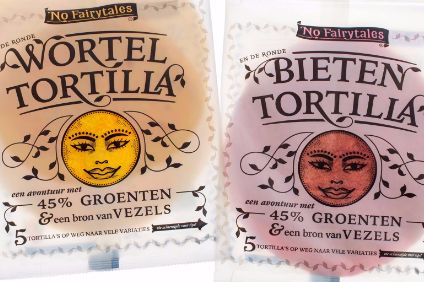 PepsiCo has revealed it could look to acquire a stake in one of the companies it is backing with its recently-launched incubator programme in Europe.
The US food and drinks giant today (15 June) named the eight fledgling companies it has chosen to back through its "nutrition greenhouse", which it launched in April.
All eight companies will receive a EUR25,000 grant and six months of advice from PepsiCo executives on how to "accelerate" the growth of their businesses, the US food and drinks giant said. At the end of the programme, one of the eight will get an extra EUR100,000. PepsiCo said the company would have shown "the most breakthrough market approach, that is both sustainable and scalable".
Asked if PepsiCo receives a stake in the companies as part of the scheme, a spokesperson said: "For the recipient of the EUR100,000, PepsiCo will have exclusive rights for a period of six months after award of the prize to make an equity investment on mutually agreed terms. There are no conditions for the EUR25,000 awards."
UK ready-meals maker Fit Kitchen, Dutch tortilla wrap company No Fairytales and Spanish proteins supplier Divingmar are among seven food businesses and one drinks group that will join PepsiCo's "nutrition greenhouse".
Juan Ignacio Amat, the vice president for nutrition within PepsiCo's operations in western Europe and sub-Saharan Africa, said: "We were an early mover in the health and wellness space 20-plus years ago and we keep learning every day. Our nutrition greenhouse programme will create a collaborative space with eight companies that also have an eye towards the future of the food and beverage industry."
Additional reporting by Lucy Britner.