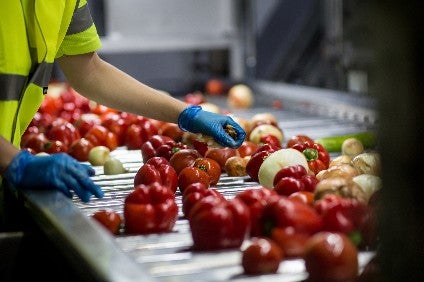 PepsiCo has opened a new plant in Spain commissioned a few years ago with a EUR31m (US$35.1m) investment for its Alvalle brand of gazpacho.
The US-headquartered food and beverages giant said the facility, located in the town of Alcantarilla in the Murcia region, is capable of producing 25 million litres of the vegetable-based cold soup during the summer alone.
Named LaCocina de Alvalle, the 40,000 sq m factory has three production lines, with room for the addition of a fourth, and increases Alvalle's manufacturing capacity by 50%. PepsiCo acquired the business in 1999.
All the vegetables for the gazpacho – tomatoes, peppers, cucumbers and onions – are sourced locally in Spain.
The plant uses renewable energy sources and has been built with sustainability in mind, including photovoltaic panels for electricity generation and a water purification and control system.
More than half of Alvalle's production is destined for countries in Europe, particularly France, its largest export market, but also Belgium, Portugal, Germany, the Netherlands and the UK.
With the new plant now operational, Alvalle plans to target other international markets and to increase business in the local Spanish arena.