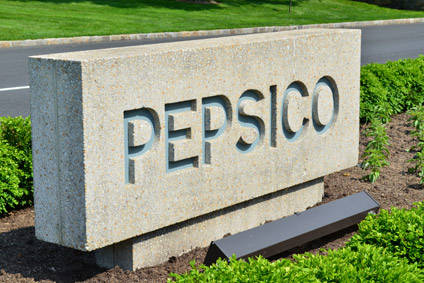 PepsiCo today (6 August) announced company president Ramon Laguarta is to succeed Indra Nooyi as the US food and drinks giant's new CEO.
Laguarta, who has spent more than two decades at PepsiCo, has held the position of president since September, following three years heading up the Quaker and Lay's owner's operations in Europe and sub-Saharan Africa.
He will succeed Indra Nooyi – who herself has worked for PepsiCo for 24 years – as CEO on 3 October. Nooyi will remain chairman until "early 2019 to ensure a smooth and seamless transition".
Ian Cook, presiding director on the PepsiCo board, said Nooyi had "provided outstanding leadership over the past 12 years", adding: "Thanks to her leadership, PepsiCo is well positioned for ongoing success as Ramon assumes this new role. He is a seasoned leader with deep experience in international markets, and the board is confident that he is the right person to usher in this next chapter of growth for PepsiCo."
In his role as PepsiCo president over the last ten months, Laguarta has been "overseeing global operations, corporate strategy, public policy and government affairs", the company said.
Set to become the sixth CEO at PepsiCo in the company's 53-year history, he said Nooyi had "transformed the company with her bold vision and outstanding leadership, and I feel fortunate to have her as a mentor and a friend".
He added: "I want to thank all of my colleagues, as well as the customers, bottlers, partners, and investors who are part of the PepsiCo family. I look forward to working more closely with all of you in the months and years ahead, and to continue growing this special company long into the future."
Nooyi moved from a dual role as PepsiCo president and CFO to the CEO job in October 2006, replacing Steve Reinemund.
In PepsiCo's statement announcing her departure, the company sought to outline her achievements, including a "total shareholder return" of 162% between 31 December 2006 and 31 December 2017. The group also pointed to the 5.5% compound annual growth rate in PepsiCo's net revenue from US$35bn in 2006 to US$63.5bn in 2017.
Timeline – PepsiCo under tenure of outgoing CEO Indra Nooyi
Nooyi said "leading PepsiCo has truly been the honour of my lifetime, and I'm incredibly proud of all we have done over the past 12 years to advance the interests not only of shareholders, but all our stakeholders in the communities we serve".
She added: "PepsiCo today is in a strong position for continued growth with its brightest days still ahead. "Ramon Laguarta is exactly the right person to build on our success. He is a terrific executive with a long and proven track record of growing businesses. He has a deep understanding of the changing preferences of consumers and other critical trends unfolding around the world, and he has demonstrated that he knows how to navigate them successfully. Ramon has been a critical partner in running the company, and I'm confident he will take PepsiCo to new and greater heights in the years to come."