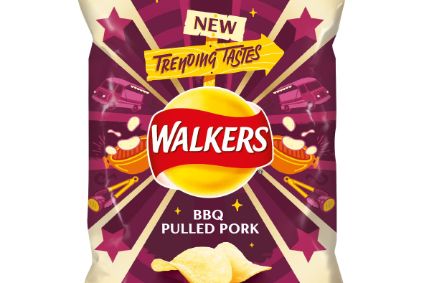 US food and beverages giant PepsiCo is putting up US$45m to help fight the global battle against coronavirus, including buying protective gear for frontline workers.
The funds will be distributed to North and Latin America, Europe, Africa, the Middle East and South Asia, Asia Pacific, Australia, New Zealand, and China.
New York-based PepsiCo, which owns the snack brands Frito-Lay and Walkers, said in a statement today (2 April) the funds will provide protective gear for healthcare workers, and testing and screening services.
It is also in the process of distributing more than 50 million meals to at-risk populations by supporting food banks and "other partners" around the world.
"PepsiCo is leveraging its own distribution expertise and investing heavily in partnerships to increase access to nutrition in response to worldwide Covid-19-related school closures that have left 1.71 billion students out of school and many deprived of a key source of nutrition," it said.
North America will receive $15.8m of the $45m allocated, while Europe will get $7.7m. Some $6.5m will be given to Latam countries, $7.2m to those in Africa, the Middle East and South Asia, and another $3.3m will go to nations in the Asia Pacific, Australia, New Zealand, and China.
Ramon Laguarta, the chairman and chief executive of PepsiCo, said: "This unprecedented crisis requires all hands on deck, and companies have a big role to play in directing critical resources to the most vulnerable.
"Food is at the heart of what PepsiCo does, and we believe the best way we can support communities during this difficult time is by leveraging our expertise and capabilities, along with help from our partners, to bring food to our neighbours who need it most.
"We're activating our global resources to do this now and provide other essential relief, and we will continue to do so as the world unites to tackle Covid-19."
In addition, the company said it will provide further funds to employee-nominated not-for-profit charities in the form of a "two-to-one match". The amount is capped at $2m and will apply for the next four weeks.