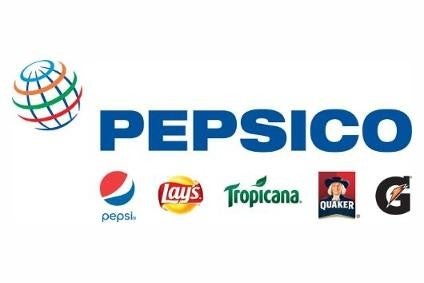 PepsiCo today (7 July) raised its growth outlook for the year after reporting higher than expected profit for the second quarter.
Net income attributable for the 12-week period to 11 June increased 1.3% to just over US$2bn. Chairman and CEO Indra Nooyi said the group was pleased with the results despite "what continues to be an incredibly volatile global macro environment".
Nooyi said: "While reported net revenue performance was negatively impacted by foreign exchange translation and the deconsolidation of our Venezuelan operations, we delivered balanced volume growth and positive price/mix driven by relentless execution of our commercial agenda and leading to solid organic revenue growth."
A focus on pushing for greater efficiency throughout the group's operations "contributed significantly to attractive margin expansion while we continued to invest in our business", Npooyi said. "Based on our year-to-date performance, we are raising our full-year core constant currency EPS growth objective."
Pepsico said EPS growth, excluding the Venezuela deconsolidation, would rise from 8% to 9%, with expected 2016 core earnings per share of US$4.71 compared to US$4.57 for 2015.
Net revenue for the 24 weeks to 11 June was US$27.25bn, down 3% on the same period in 2015. Operating profit for the 24 weeks was US$4.58bn, down 2% compared to last year.
PepsiCo's Q2 results by division
Frito-Lay North America
Sales +3% to US$3.56bn
Operating income +8% to US$1.08bn
Quaker Foods North America
Sales +3% to US$561m
Operating income +11% to US$146m
Latin America
Sales -23% to US$1.7bn
Operating income -32% to US$242m
Europe Sub-Saharan Africa
Sales -5% to US$2.66bn
Operating income -4% to US$337m
Asia, Middle East and North Africa
Sales -1.5% to US$1.74bn
Operating income +3% to US$383m