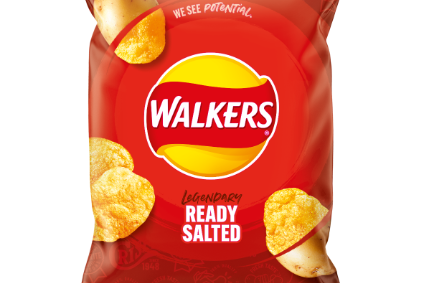 US food and beverage giant PepsiCo has set a target to eliminate at least three million tons of greenhouse gas emissions from its farmer suppliers by the end of the decade.
The Frito-Lay and Walkers crisps owner said it plans to achieve the objective by implementing regenerative farming practices across seven million acres of land by 2030.
PepsiCo's Positive Agriculture plan also includes the sustainable sourcing of 100% of its key ingredients.
It said it wants to source crops and ingredients in a way that "accelerates regenerative agriculture and strengthens farming communities".
PepsiCo added it will continue to collaborate with farmers across 60 countries to adopt practices that build resilience and improve and restore ecosystems. It said that in the US it has worked with farmers to plant cover crops on more 85,000 acres of land and has seen up to a 38% net reduction in on-farm greenhouse gas emissions, including soil carbon sequestration.
It plans to expand regenerative agriculture programmes to more than 500,000 acres of US farmland by the end of this year.
In another example, PepsiCo points to its UK crisps brand Walkers, which has worked with CCm Technologies in the UK city of Oxford to introduce new 'circular potatoes' technology that uses potato peelings to manufacture low-carbon, nutrient-rich fertiliser.
PepsiCo chairman and CEO Ramon Laguarta said: "Any plan to tackle the urgent challenges facing the global food system must address agriculture – the source of nourishment for billions of people and a key lever to address climate change and inequality.
"As one of the world's leading food and beverage companies, a resilient food system is essential to our business, and with our scale we have an opportunity and responsibility to drive meaningful change. PepsiCo's Positive Agriculture agenda prioritises investment, innovation and robust collaboration with our farming partners to deliver impact around the world. Working together, we can reduce our collective carbon footprint."
The Positive Agriculture plan follows PepsiCo's recent announcement that is it targeting a reduction of "absolute greenhouse gas emissions across its value chain" by more than 40% by 2030, as well as pledging to achieve net-zero emissions by 2040.