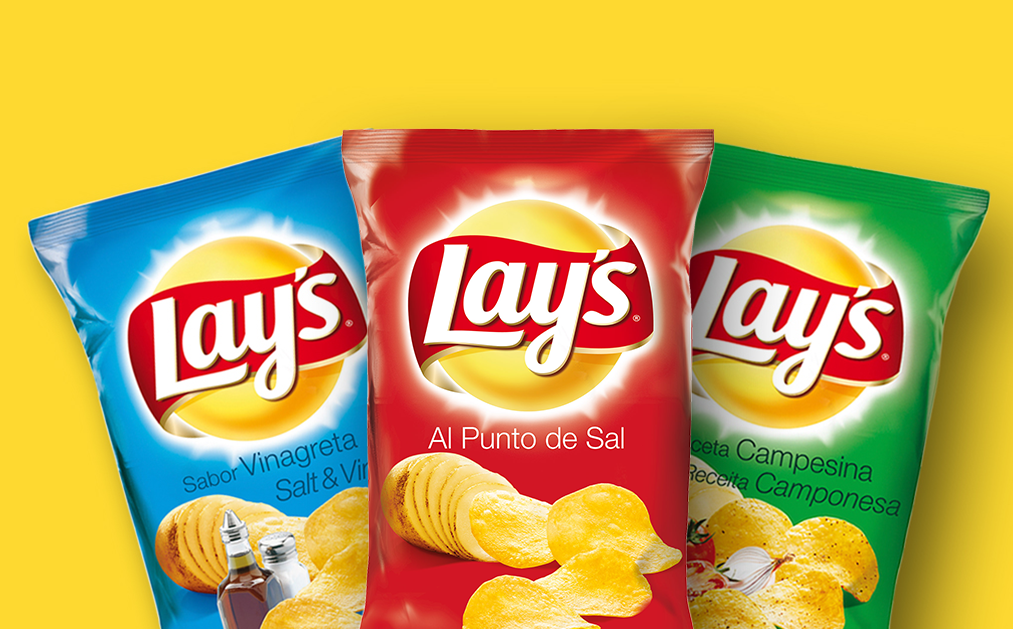 Net revenue: US$21.97bn
Revenue guidance forecast boosted from 10% to 12%
Q3 organic revenue from global food operations up 20%
Q3 food volumes down by 1.5%
PepsiCo talked up the power of its brands despite fears over the impact of inflation on consumer purchasing habits after raising its sales forecasts for 2022.
The company saw price hikes drive growth from its snacks-to-cereal "convenient foods" division in its fiscal third quarter.
The results meant the Lay's owner raised its forecasts for key annual sales and earnings metrics despite fears over the impact of inflation on consumer purchasing habits.
Chairman and CEO Ramon Laguarta said he expects PepsiCo "to remain resilient and perform well for the balance of this year". It is forecasting a 12% rise in group revenue on an organic basis, up from previous guidance of 10%.
In the third quarter to 3 September, net revenue across the group operations was US$21.97bn, up 8.8% on the corresponding period a year earlier. Organic revenue was up 16%.
Its global convenient foods business delivered well above the group average during the quarter, booking 20% organic revenue growth.
However, after 3% growth in the second quarter, convenient foods sales volumes were down 1.5% year-on-year in the third quarter. Volumes fell in every reporting region except two: Latin America; and the division covering Asia Pacific, Australia and New Zealand and China. Europe saw the highest (5%) volume drop.
Speaking to analysts after the results were published, Laguarta said "affordable treats and small moments of pleasure continue to be a key need" despite price inflation, adding: "I think we should assume that that will continue in spite of all the ups and downs economically around the world."
Vice chairman and chief financial officer Hugh Johnston insisted PepsiCo "exited the third quarter with the consumer still very healthy in terms of our particular categories".
However, talking about the limited elasticity around pricing, Johnston admitted: "It's difficult to figure out exactly how that might project going forward."
Asked about elasticity, Laguarta said revenue management has "been a combination of mix management and pure pricing across most of the geographies, East and West".
He added: "We've had a good summer which tends to drive more impulse sales and those channels have a higher price per litre or price per kilo. So that is reflected in the pricing in Q3.
"The truth is that the investment we've made in the brands in the last few years are paying off in the sense that our brands are being stretched to higher price points and consumers are following us, in Europe and in other parts of the world as you saw with the volume to pricing realisation in the US or other emerging markets."
In a note to clients, Barclays analyst Lauren Lieberman was hopeful about PepsiCo's "defensive positioning and ability to navigate today's challenging macroeconomic environment".
She said: "While the company was (understandably) somewhat tight-lipped about 2023, our sense is that inflationary pressures will remain a meaningful consideration at least through the first half of the year… as the company laps what was presumably more favourable hedges in the first half of 2022 (we anticipate commodity inflation holds in the double-digits through the first half of 2023)."
Lieberman also predicted "marketing spending will play a bigger role" in Q4. Laguarta said the group is "trying to create brands that can stand for higher value to consumers (so) consumers are willing to pay more for our brands". He highlighted marketing and advertising as a key strategy.
He said: "The environment clearly is still very inflationary with a lot of supply chain challenges across the industry. And everybody is trying to have responsible behaviours to maximise the value of their brands. Our philosophy is the same.
"We continue to invest in advertising and marketing to make sure that we have very strong innovation and very strong commercial plans – that's where we put the focus of our organisation."