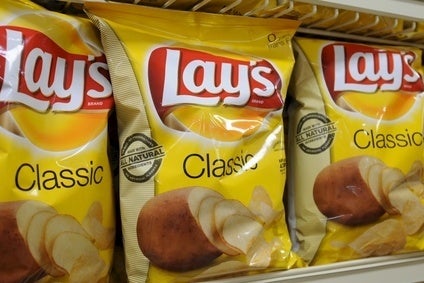 PepsiCo today (11 February) booked a fall in annual earnings as foreign exchange and an increase in some expenses hit the bottom line.
Shares were nevertheless up in pre-market trade as the group's fourth-quarter numbers beat analyst forecasts.
The US food and beverage giant said net income dropped 3% to $6.79bn. The result reflected increased provisions for income taxes and a drop in interest and other income.
Operating profit was down 1% to US$9.58bn as higher SG&A expenses offset a slight decline in the cost of goods sold.
Full-year reported sales remained flat at US$66.68bn. On an organic basis, stripping out currency fluctuations, revenue increased 4%. Growth was particularly strong in emerging and developing markets, where sales were up 10% year-on-year.
PepsiCo shares had increased 2.1% by 7.10am (ET) after the company's fourth-quarter numbers beat analyst expectations and the group announced a $12bn share repurchase programme.
Fourth-quarter EPS totalled $1.12, ahead of consensus expectations of $1.08 a share.
Looking to 2015, the company expects 7% core constant currency EPS growth, consistent with its long-term target of high-single-digit core constant currency EPS growth. Organic revenue in fiscal 2015 is expected to grow mid-single digits versus 2014.