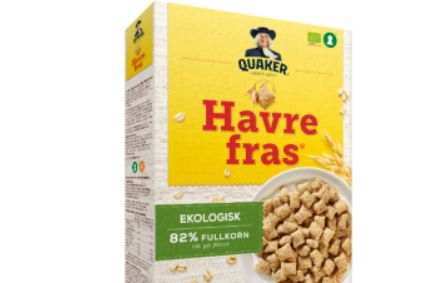 US food and beverage giant PepsiCo has sold its Scandinavian cereal brand Havrefras to Nordic food group Orkla for an undisclosed sum.
It is the third Scandinavian cereal brand PepsiCo has sold off in less than 18 months and the second one sold to Orkla.
Norway-based Orkla did the deal, which includes the Rug Fras and Mini Fras lines, through its subsidiary Orkla Foods Sverige.
Orkla distributes Havrefras products for PepsiCo in Norway, Sweden and Denmark.
Launched in 1959, Havrefras is said by Orkla to be the market leader for healthy breakfast cereals in Denmark and Sweden and number two in Norway. The brand has been part of PepsiCo since the company's acquisition of The Quaker Oats Company in 2001.
Orkla said the acquisition of Havrefras is in line with its strategy of developing a portfolio with a strong health profile. The agreement is only for the purchase of the Havrefras brand and does not include any employees or production facilities.
Jaan Ivar Semlitsch, Orkla's president and CEO, said: "Orkla is well-known for its strong, local brands, and the acquisition of Havrefras is strategically appropriate for strengthening our position as leading branded consumer goods supplier. All the Havrefras products bear the Green Keyhole healthy food label and thus contribute to achieving Orkla's goal of making everyday food healthier."
Orkla will continue to be the distributor of PepsiCo's other breakfast cereal, juice and snack products in the Nordic region, including the Cruesli, Doritos and Lay's brands.
In January last year, PepsiCo sold its Danish breakfast cereal brand Pama to Orkla, while in September it offloaded its Ota Solgryn cereal brand to Danish business Crispy Food.