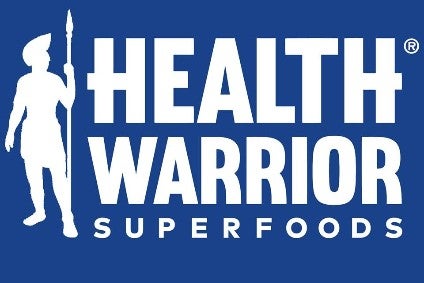 US food and drinks giant PepsiCo has snapped up "superfood" snacks maker Health Warrior.
Health Warrior manufactures plant-based products using chia seeds and also on-trend snack brands from its base in Richmond, Virginia. The company was founded in 2011 by friends Dan Gluck, Nick Morris and Shane Emmett and was part of the start-up programme hosted by Terra, which was set up by financial services group Rabobank and is backed by Nestlé.
And now, Health Warrior is featuring in PepsiCo's North America incubator programme, The Hive, which was established earlier this year to complement a similar project in Europe known as Nutrition Greenhouse.
Seth Kaufman, president of PepsiCo's North America Nutrition division who oversees The Hive project, said: "Health Warrior is a nutrition-forward trailblazer that can provide great insight into high-value categories and consumers, while benefiting from our expertise and resources to bring plant-based nutrition to more people.
"This will enable us to continue building the Health Warrior brand at a deliberate and sustainable pace and to leverage its entrepreneurial expertise and talent to benefit our broader portfolio."
Health Warrior's products are low in sugar and use gluten-free and non-GMO ingredients. The company's nutrition bars are made with chia and pumpkin seeds, along with plant-based proteins such as mug muffins and protein powder.
"We're thrilled to welcome the innovative Health Warrior brand to the PepsiCo family," said Al Carey, chief executive officer of PepsiCo's business in North America. "This acquisition helps us increase our presence in the nutrition bar category, which is an attractive growth space."
Emmett, who is the CEO of Health Warrior, will continue to head up the company.
"We're fired up to join PepsiCo and continue to put nutritious options within reach of significantly more people," he said. "With a shared mission to help create healthy relationships between people and food, PepsiCo is the ideal partner to bring our nutrient-dense, plant-forward offerings to even more consumers and considerably accelerate Health Warrior's growth."
In May, PepsiCo acquired another US snacks business, the California-based Bare Snacks.