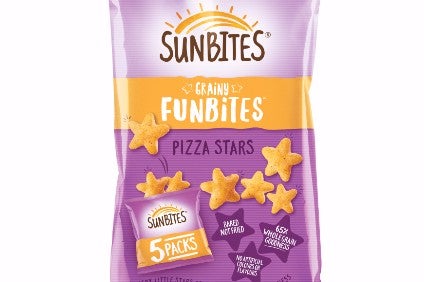 PepsiCo has added to its Sunbites range on sale in Australia with the launch of Grainy Funbites, a line targeted at children as they return to school after the summer holidays.
The baked snacks come in three varieties: cheese; pizza; and sour cream and chives.
Tami Cunningham, the marketing director for PepsiCo's operations in Australia and New Zealand, said: "Sunbites Grainy Funbites reflect PepsiCo ANZ's commitment to developing innovative products that make lunchbox shopping easy for mums."
The snacks are available at Woolworths Ltd stores and independent grocery outlets. PepsiCo said the launch of Grainy Funbites "marks the first phase in an exciting year of growth for Sunbites" but did not provide further details.
Last year, PepsiCo closed a snacks plant in Australia after a review of its manufacturing network in the country. The US food giant shut its manufacturing facility at Canning Vale in the state of Western Australia.