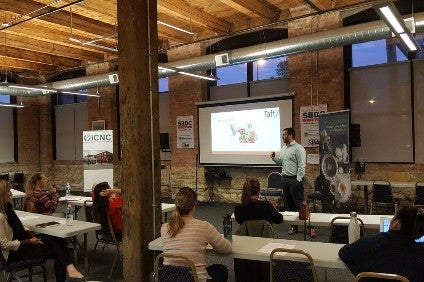 PepsiCo has become the latest US food major to work with The Hatchery, an incubator of food businesses in Chicago.
The Lay's maker said it would entrepreneurs using The Hatchery will have the opportunity to "receive insight from PepsiCo's leading experts", while the food giant's employees will find out from them "how to break down barriers to innovation and infuse start-up problem-solving into their business".
Last autumn, Kellogg and Conagra Brands announced they would invest in The Hatchery.
Asked by just-food if PepsiCo had invested in the incubator, a spokesperson said: "We don't disclose the terms of our agreements. Having said that, I can tell you that partnership will help Chicago-based food industry entrepreneurs sustainably grow and scale their businesses by tapping the expertise and resources of PepsiCo."
The Hatchery is the first incubator programme PepsiCo has worked with in North America. It is doing so through its PepsiCo North America Nutrition division, or NAN.
Seth Kaufman, the division's president, said: "I'm really excited about what we're doing to make sure trusted nutrition choices are always within reach. One of the ways we do this is by collaborating with like-minded, nutrition-forward partners who provide great insight into the future of food and who can also benefit from our expertise and resources."
The Hatchery's stated aim is to "provide small businesses and entrepreneurs, many of which are focusing on the nutrition space, with the resources they need to best navigate and reach success in the food industry".
In a statement, Natalie Shmulik, The Hatchery's CEO, said: "Our network of entrepreneurs will greatly benefit from NAN's deep knowledge and expertise around things like go-to-market strategies as a means to reach greater distribution. The future is all about collaboration, and we couldn't be happier to have PepsiCo join our group of exceptional partners and resources. This is where real change will happen."
Shmulik was unable at the time of writing to comment on how PepsiCo's work with The Hatchery would differ from Kellogg and Conagra, as well as whether the incubator was looking to team up with other major food companies.
On Kellogg and Conagra's involvement in The Hatchery, the PepsiCo spokesperson added: "I can't speak to what those companies are doing, but we think it's great that The Hatchery and the local food community in Chicago are getting support. We think our partnership is a natural fit given our shared agenda."
just-food deep dive: How is Big Food using accelerators and incubators?