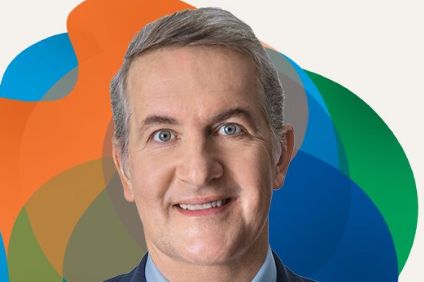 US food and drink giant PepsiCo is instigating a restructuring plan to simplify its business model, which will involve job losses and factory closures along with billions of dollars in associated costs.
Chief executive Ramon Laguarta, who replaced PepsiCo's long-time CEO Indra Nooyi last year, said on an earnings call with analysts last week that he sees no "need to shed or acquire businesses in any significant way".
However, in a filing with the US Securities and Exchange Commission he revealed a multi-year "productivity" plan that will incur US$2.5bn in pre-tax costs. Some $138m of that will be included in the 2018 results, while another $800m will be reflected in its earnings figures for the following year and the balance from 2020 through 2023.
PepsiCo said the plan "will leverage new technology and business models to further simplify, harmonise and automate processes; re-engineer its go-to-market and information systems, including deploying the right automation for each market; simplify its organisation and optimise its manufacturing and supply chain footprint".
Of the associated charges, the Lay's and Quaker Oats brand owner said 70% will be allocated to severance and other employee-related costs and 15% for asset impairments resulting from plant closures and related actions. PepsiCo will also incur 15% "for other costs" related to the productivity plan.
Meanwhile, the company also expects to book cash expenditures of around $1.6bn related to the restructuring plan, with about $450m to have a bearing on its 2019 cash flows and the rest over the following four years.
Last week, PepsiCo announced its annual results, which showed a 1.8% increase in revenues to $64.6bn and organic growth of 3.7%. Net profit surged to $12.6bn from $4.9bn. The company is predicting organic growth of 4% for the new financial year.
From the Aroq research store: PepsiCo Inc – Strategy, SWOT and Corporate Finance Report