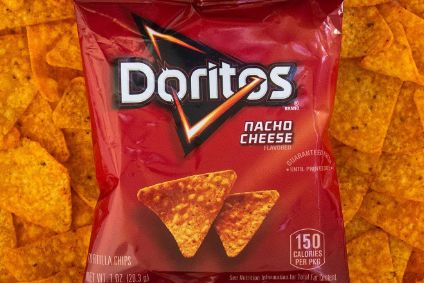 PepsiCo is to expand one of its domestic food factories to allow for "future growth" at the facility, the US giant has indicated.
The company is spending US$200m on the plant in Perry, a city in the US state of Georgia.
PepsiCo will add a manufacturing line producing Frito-Lay tortilla chip products and a second line producing Baked Cheetos Puffs. The business is also adding "strategic space for a future manufacturing line" and a warehouse building "to address the new manufacturing lines and future growth". The facility has 15 production lines.
The factory is PepsiCo's largest snacks plant in the US. It employs more than 1,000 staff. PepsiCo said the project, which is expected to be completed by early 2023, will see "approximately 120 full-time associates" hired "by the end of the project", a spokesperson said.
PepsiCo today (13 July) reported the company's financial results for its second quarter and first half.
In the second quarter, which ran to 13 June, revenue from PepsiCo's Frito-Lay North America business grew 7% to US$4.27bn, driven by a 6% rise on an organic basis. Volumes climbed 3%. The division reported a 2% increase in operating profit to $1.28bn.
Over the first half, Frito-Lay North America's revenue was up 7% on a reported basis at $8.35bn. Revenue also grew 7% on an organic basis. Volumes increased 4%. Operating profit was up 3% at $2.48bn.
Last month, PepsiCo opened a new plant in Spain for its Alvalle brand of gazpacho.
In February, the company confirmed to just-food it was considering setting up another factory in India, where the US giant wants to double its snacks business by 2022.