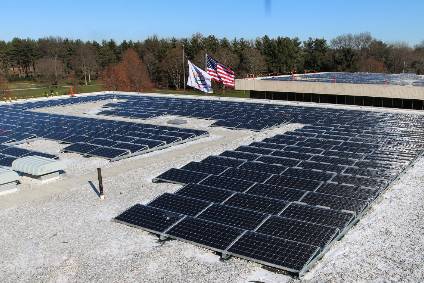 The coming decade will be "critical for the future of our planet's health", according to PepsiCo CEO Ramon Laguarta, as the company announced plans to move to 100% renewable electricity in the US.
The drinks and snacks group expects to reduce its greenhouse gas emissions by 20% in the switch, which will cover its US direct operations. The country is PepsiCo's largest market and accounts for nearly half of its total global electricity consumption.
Announcing the plan this week, Laguarta said: "PepsiCo is pursuing 100% renewable electricity in the US because the severe threat that climate change poses to the world demands faster and bolder action from all of us."
To reach its goal, PepsiCo will use Power Purchase Agreements (PPAs) and Virtual Power Purchase Agreements (VPPAs), which finance the development of new renewable electricity projects such as solar and wind farms. The company will also use renewable energy certificates (RECs), which are credits certified by independent third parties that support existing green electricity generation from renewable sources.
PepsiCo's portfolio will feature more RECs, then will gradually move toward PPAs and VPPAs by 2025, the company said.