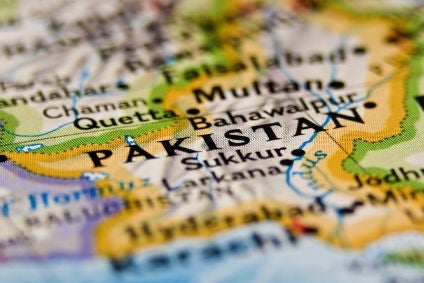 Global food and drinks giant PepsiCo has committed to investing US$1bn in Pakistan over the next five years.
The company, which owns brands such as Quaker Oats and Walkers Crisps, is currently building a new snacks manufacturing facility at Multan, which is due to open next year, at a cost of $66m.
It is expected to create more than 1,500 direct and indirect jobs.
In a meeting with the country's Prime Minister Imran Khan, Mike Spanos, PepsiCo chief executive officer for Asia, Middle East and North Africa (AMENA), pledged his support for the government's socio-economic reform programme and its efforts toward providing a positive business climate in Pakistan.
They discussed plans for PepsiCo, which runs a snacks business and a bottling franchise in Pakistan, to invest $1bn there between now and 2023.
The men also talked about the up-coming launch of two new programmes to be funded by a $1m grant from the PepsiCo Foundation – the company's philanthropic arm.
PepsiCo has operated in Pakistan for more than 50 years and estimates that it is responsible for more than 60,000 direct and indirect jobs there. It works with 160 Pakistani growers to purchase locally-produced potatoes and corn for its products such as Lay's and Kurkur.
It has invested more than $800m in Pakistan in the last five years.
PepsiCo Foundation's grant will make safe drinking water accessible to thousands of people through the rehabilitation and installation of reverse osmosis plants, and the company also plans to launch a youth skills development and leadership programme.
Spanos said: "Pakistan is an important market for PepsiCo AMENA. It is a country with a young and growing population, and the people of Pakistan are its greatest asset.
"We are proud of our 50 years of history in the country. We have grown by taking a long-term view, making investments that respond to changing societal needs."