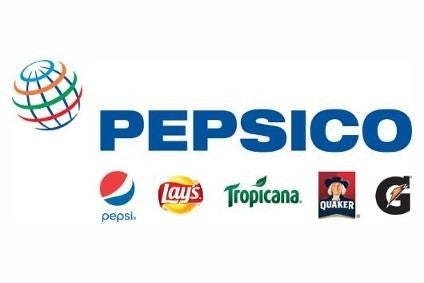 PepsiCo today (18 April) booked lower first-quarter sales and profits on a reported basis – but its underlying earnings were ahead of analysts forecasts.
The Walkers crisps and Quaker cereal maker posted a 3% fall in net revenues to US$11.86bn for the 12 weeks to 19 March. PepsiCo felt the impact of the translation of sales in some international markets into the stronger US dollar. Sales from PepsiCo's Latin American business were down more than a quarter after the company's move last year to remove its Venezuelan operations from its results.
Operating profit fell 10% to $1.61bn, despite a 6% fall in the cost of sales. PepsiCo recorded a $373m impairment charge on the value of its shares in Asian drinks venture Tingyi-Asahi Beverages.
PepsiCo's net profit stood at $945m, a drop of 23% on the year. On a per share basis, net income fell to $0.64 from $0.81.
However, PepsiCo said its revenue was up 3.5% on an organic basis. PepsiCo's Frito-Lay North America unit saw organic sales rise 4%, although Quaker Foods North America booked a 2% fall in sales on an organic basis.
PepsiCo said its core, constant-currency operating profit increased 12%.
On an organic basis, PepsiCo's earnings per share grew 7% to $0.89. According to Thomson Reuters, analysts expected PepsiCo to booked earnings per share of $0.81.
"We delivered strong first-quarter operating results driven by balanced execution of our commercial agenda and productivity programmes. Our marketing initiatives and new product launches are generating solid organic top line growth, and our focus on driving greater efficiency throughout our operations contributed significantly to attractive core gross margin expansion," said chairman and CEO Indra Nooyi. "We are off to a strong start to the year and that gives us added confidence in achieving our financial objectives for 2016."
PepsiCo's Q1 results by division
Frito-Lay North America
Sales +3% to $3.4bn.
Operating income +11% to $1bn. Positively impacted by productivity gains and lower raw material costs.

Quaker Foods North America
Sales -3% to $617m.
Operating income +68% to $166m. Positively impacted by lapping of a Q1 2015 impairment charge and prior-year operating performance, productivity gains and lower raw material costs, partially offset by higher advertising and marketing expense and operating cost inflation.

Latin America
Sales -26% to $1bn.
Operating income -20% to $175m. Productivity gains impacted by operating cost inflation, higher raw material costs (in local currency) and the impact of the deconsolidation of Venezuela.

Europe Sub-Saharan Africa
Sales -9% to $1.4bn.
Operating income -40% to $67m. Negatively impacted by higher raw material costs (in local currency) resulting from strong USD, operating cost inflation, and advertising and marketing expenses. Also affected by impairment charge associated with production assets in Russia.

Asia, Middle East and north Africa
Sales +1%.
Operating loss of $148m from $230m profit due to the Tingyi-Asahi Beverages charge.