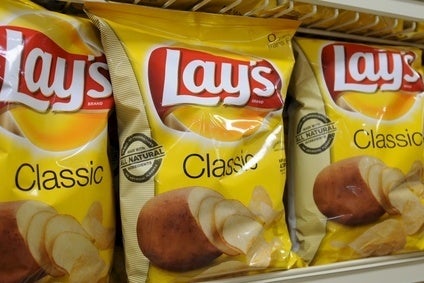 Net revenue down 3%; operating profit 1% lower
Organic sales up over 4%, core, constant-currency operating profit higher
Frito-Lay North America sees sales, earnings grow
PepsiCo today (23 April) reported falling first-quarter sales and earnings – in part due to the impact of foreign exchange – but said its core revenue and profitability improved year-on-year.
The US food and beverage giant booked a 3% decline in net revenue to US$12.22bn for the 12 weeks to 21 March. However, organic revenue grew 4.4%, with underlying sales up across all divisions, even if PepsiCo's volume performance was mixed.
Reported operating income dipped 1% to $1.8bn. Foreign exchange eroded ten percentage points off that growth. PepsiCo also reported a three percentage point charge from restructuring and impairment costs, which included a charge on its US dairy venture with German yoghurt giant Muller.
PepsiCo said its core, constant-currency operating profit was up 8%.
Net income was flat at $1.22bn.
The company said it continues to expect "mid-single-digit" organic revenue growth and a 7% increase in earnings per share on a core, constant-currency basis. In 2014, PepsiCo generated core EPS of $4.63