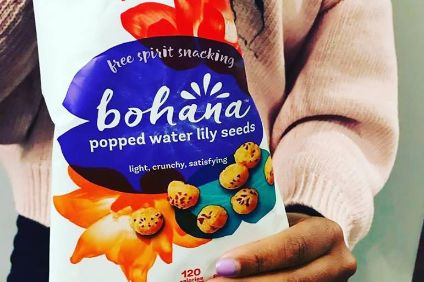 US-based food and drinks giant PepsiCo has announced the first start-up enterprises to its Nutrition Greenhouse incubator programme in North America.
The programme is an extension to PepsiCo's European counterpart launched in 2017. The ten participants feature nine from the US and one from Canada.
Bohana, IQ Bar, Wildway and Rule Breaker Snacks all make snacks in one form or another, ranging from free-from to high proteins. Sophie's Kitchen manufactures plant-based seafood alternatives, while YoFiit, the only-Canada-based firm in the line-up, produces plant-based meals.
Hapi Drinks makes sugar-free drinks for kids, and Remedy Organics and Torii Labs are plant-based beverage companies. Meanwhile, Too Fit is focused on the nutritional supplements business.
Each of the entrants will receive US$20,000 in funding and will take part in a six-month business optimisation program. The winner will get an additional $100,000 and the opportunity to continue to collaborate with PepsiCo. The start-ups will be mentored on marketing, distribution, manufacturing, supply chain, packaging, label claims, and fundraising.
"Nutrition Greenhouse was created with the intent of supporting change-making startups of the future," Daniel Grubbs, the managing director of the PepsiCo Ventures Group, which is a global unit that looks to place minority investments in companies. "We are very excited to collaborate with, help grow, and learn from these incredible companies."
just-food interview from September 2018: "We've got to be part of a wider ecosystem to succeed" – PepsiCo's Daniel Grubbs on why the Nutrition Greenhouse accelerator is hitting North America