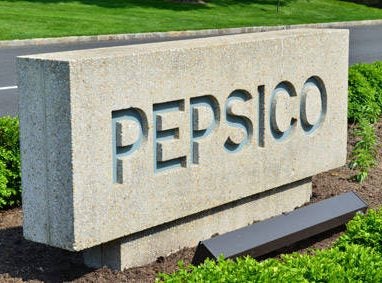 US food and beverages giant PepsiCo has outlined plans to expand its healthier snacking portfolio in Europe.
PepsiCo has revealed ambitions to sell more snacks that have scored highly on the Nutri-Score front-of-pack labelling system, which ranks products by their nutritional value based on a five-colour coded scale going from A to E.
The company wants to increase sales of snacks rated B or better by Nutri-Score tenfold by 2025 starting from a baseline of 2019.
The Walkers and Lay's owner said it wants to diversify its snack portfolio to include healthier options, "learning from its success in growing sugar-free beverages".
PepsiCo said this will make healthier snacks its fastest-growing food category over the next four years and it wants to expand this to a US$1bn portfolio by 2030.
The company has also committed to reducing the average level of added sugars in its beverages sold in Europe by 25% by 2025 and 50% by 2030.
It said the new goals will be achieved through the reformulation of existing products, expanding the company's existing brands, including Lay's Oven Baked, to more markets, and introducing new snacking ranges such as PopWorks, its newly-launched popped corn crisps range.
Silviu Popovici, CEO of PepsiCo's European options, said: "Over the past decade, we've reformulated and launched new products to bring more options to consumers. As a result, in Europe today, almost one in three beverages we sell is sugar-free and we believe this trend will continue to grow over time. With this pledge, we can use our experience with sugar reduction to accelerate our shift to a healthier snacks portfolio."
Just Food asked PepsiCo for further details on its commitments around the Nutri-Score labelling system, which has not been adopted in every European market.
Garrett Quigley, general manager and senior vice president, categories in western Europe at PepsiCo, said: "We are in favour of a single pan-EU labelling scheme. The current, fragmented situation is not satisfactory. It is costly and confusing to consumers.
"We have chosen to align our snacks portfolio commitments to Nutri-Score. We believe it is the most researched nutrition system available. We will be using this labelling scheme in those markets that have formally adopted legislation endorsing the scheme – and where it does not cause us commercial difficulty.
"We will continue to use other nutrition front-of-pack labelling schemes in markets where Nutri-Score is not endorsed and where existing alternatives are well accepted by consumers."