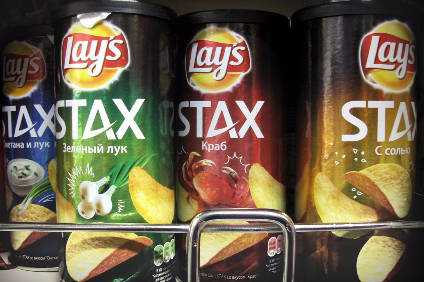 PepsiCo has completed the expansion of a Lay's potato crisps plant in Russia, the company's largest for the snack product in Europe, which will see capacity initially increase by 25%.
The project involving a new production line at Kashira was launched two years ago and also included the building of a new warehouse designed to store more than 2,000 tonnes of the crisps, and as a result, the storage capacity of the whole warehouse complex has risen 40%, the company said in a statement yesterday (19 October).
It is envisaged the new line will produce up to 20,000 tonnes of the Lay's crisps a year.
Neil Starrock, president of PepsiCo's operations in Russia and Ukraine, said the company is the largest producer of food and beverage products in the country and holds a leading position in the crisps market.
"With the launch of the new line, we expect not only to strengthen our position in the Russian snack market, but also to support local potato farms," Starrock said, adding Lay's crisps are produced from locally-sourced potatoes.