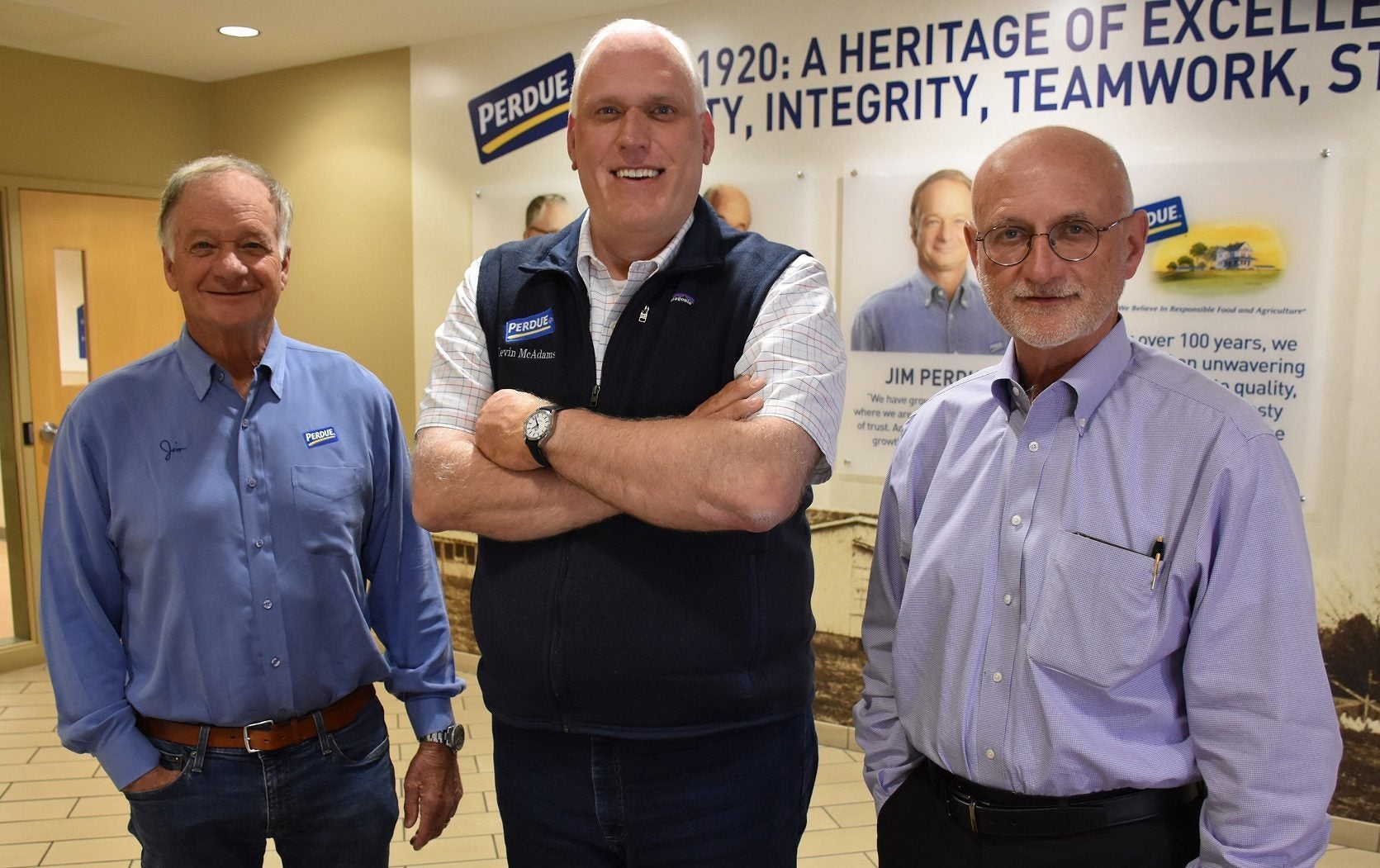 Randy Day, the CEO of US poultry group Perdue Farms, is to step down this summer, the company has announced.
Day, who has worked for Perdue Farms for 43 years and has been CEO since 2017, will be succeeded by COO Kevin McAdams.
"I am looking forward to mentoring and transitioning Kevin over the next few months. We are confident that Kevin possesses qualities that align with our company's values and vision to be the most trusted name in food and agricultural products," Day said.
McAdams joined the company last July. He has nearly 30 years of experience in the food and beverage industry. Prior to joining Perdue Farms, he was president of meat-snacks group Jack Link's business in North America. McAdams' career includes roles at Schwan's and Pabst Brewing Co.
He said: "Perdue boasts an unmatched, committed team of associates and a strong network of family farmers who are integral to the company's ability to produce high-quality products that are trusted and recognised by consumers and customers nationwide."
Perdue Farms owns Perdue Foods, and Perdue AgriBusiness, both headquartered in the US state of Maryland. The company processes chicken, turkey, pork, and grains.
According to Forbes, its annual revenue was $8bn in 2022. The company, which employs around 21,000 people, has 36 facilities in the US. It also has sites in markets including Brazil and China.
In January, Perdue Farms purchased the leased assets of its Draper Valley Farms operation in Washington State. The company acquired Draper Valley Farms – and the leases – as part of its 2011 purchase of Coleman Natural Foods.