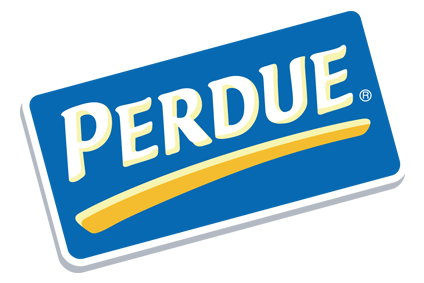 US poultry processor Perdue Farms is extending its antibiotic-free poultry aim to now cover all of its value-added chicken products sold in grocery and foodservice in the US.
In July last year Perdue announced it planned to eliminate all antibiotics from its chicken production and launched a full range of No Antibiotics Ever chicken products into mainline distribution.
Today (26 February) the firm said it was converting all of its value added chicken products to No Antibiotics Ever, providing consumers with a choice in the fresh, refrigerated and frozen categories.
The conversion at a retail level includes all Perdue brand heat-and-eat pre-seasoned chicken items such as retail nuggets, strips and grilled strips.
At a foodservice level the conversion will mean more than 150 No Antibiotics Ever menu items are available to independent operators through foodservice distributors across the country.
Eric Christianson, senior vice president of marketing and innovation, said: "The combination of converting our everyday, go-to Perdue products to No Antibiotics Ever, along with our No Antibiotics Ever foodservice offerings, represents a significant transformation in the market. We're raising the bar on the choices consumers can expect right now."
Perdue said two-thirds of its chickens are now raised without antibiotics of any kind, up from 50% six months ago.
"The No Antibiotics Ever distinction is very important to us," said chairman Jim Perdue. "That claim is transparent and absolutely clear to consumers: no antibiotics of any kind, at any time. Consumers have a number of concerns around antibiotic use, and they deserve products that address all those concerns with a promise they can trust."