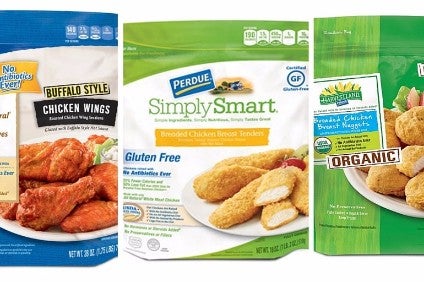 US-based chicken, turkey and pork processor Perdue Farms is to invest US$42m expanding its facility in Houston County, Georgia.
It is expected to create 125 jobs.
The money will be spent on expanding its cooking operation which produces a variety of frozen, cooked chicken products for consumers and restaurants.
CEO Randy Day said: "This expansion will help us meet the growing demand for no-antibiotics-ever and organic products, and maintain the high level of customer service and reliability our customers in Georgia and across the country expect from Perdue."
Perdue Farms will instal a third cooking line to occupy a newly constructed 30,000 sq ft addition at the facility, which the company acquired in 2004.
Since then the company has created more than 900 jobs, modernised and expanded its processing plant, opened a distribution centre, and added a cooking plant at the site.
Perdue Farms is a third generation, family-owned business and is a leading brand in in no-antibiotics-ever chicken, turkey and pork, and in USDA-certified organic chicken.
In December the company, headquartered in Salisbury, Maryland, launched a 'premium' division to take advantage of its growth in 'premium branded' products.