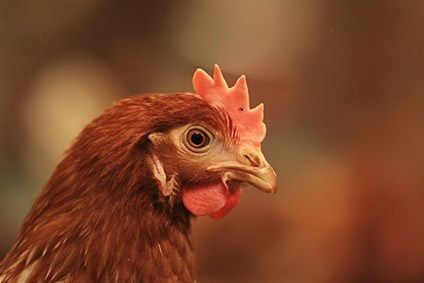 Perdue Foods, one of the biggest poultry producers in the US, has announced a new animal welfare policy that has received the thumbs up from animal rights groups, which suggest it is likely to set a new precedent among other poultry producers.
This comes in light of an undercover investigation by animal rights activists Mercy for Animals into two of Perdue's contract chicken producers, which revealed "shocking" levels of animal cruelty.
The new approach to animal welfare will lead to "changing how we raise our chickens," according to company chairman Jim Perdue. The policy will cover everything from the birds' access to daylight to the company's relationship with its contract growers.
"Poultry production as a whole has made great progress in keeping chickens healthy; however, we can improve by implementing policies that go beyond meeting chickens' basic needs," said Bruce Stewart-Brown, Perdue's senior vice president of food safety, quality and live production.
"We want to create an environment where chickens can express normal behaviours."
The new approach is based on the five freedoms, a set of animal welfare principles that was originally devised in the UK in the 1960s. These include freedom from hunger and thirst; from discomfort; from pain, injury or disease; from fear and distress; and freedom to express normal behaviour.
As part of its pledge to ensure the five freedoms are met, Maryland-based Perdue is initiating wide-reaching changes in its animal husbandry practices. These include increasing the amount of space the chickens are currently housed in, extending the mandatory lights off period and installing windows in its chicken houses to allow in daylight.
In addition, Perdue will implement video monitoring of crews and transport vehicles with weekly spot checks and pay incentives "to further promote appropriate handling of live chickens."
"From lessons learned from organic chicken houses it's clear that there can be a general health benefit with increased activity – and that is a big focus of our plan," said Stewart-Brown. The company has a target to double the activity of its chickens in the next three years.
The new animal welfare commitment also addresses slaughter techniques. Perdue said it will replace the current live-shackle slaughter method with less cruel controlled atmosphere stunning.
Perdue said its commitment is the most comprehensive animal welfare policy ever adopted by a major chicken producer. Its policy will cover around 680m birds on 2,200 farms.
The company did not reveal how much the sweeping reforms will cost.
Leah Garces, executive director with Compassion in World Farming called Perdue's plans "a momentous step in the right direction" for the poultry industry.
Josh Balk, senior director of food policy with the Humane Society of the United States said the announcement is "precedent-setting" and pointed to the shift to Controlled Atmosphere as a "particularly important animal welfare improvement."