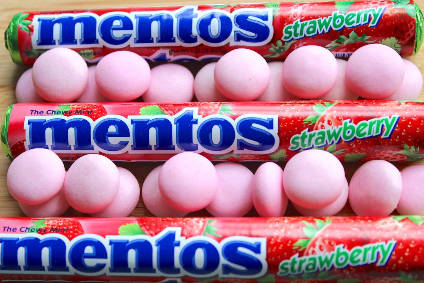 Dutch-Italian confectioner Perfetti Van Melle expects to report a rise in sales on an organic basis in 2016 but admitted the slowdown in the Chinese economy had dampened its growth.
The Chupa Chups owner is to publish its results this spring but said based on "preliminary figures" it expects to book a 2.5% increase in organic sales for 2016.
A spokesperson said the exchange rates between "some currencies versus the euro is likely to impact negatively the final numbers in euro". She added: "We do not have any other preliminary data to share at the moment."
In 2015, the privately-owned Perfetti Van Melle generated a global turnover of EUR2.61bn (US$2.8bn).
Looking into 2017, Perfetti Van Melle does see conditions in China improving this year. "We can say that we expect China to reverse the negative trend in 2017."
Last August, the group launched one of its flagship brands, Chupa Chups, in India. Earlier this month, Perfetti launched a line of sugar-free and reduced-sugar candy products in the UK under its Fruitella brand.