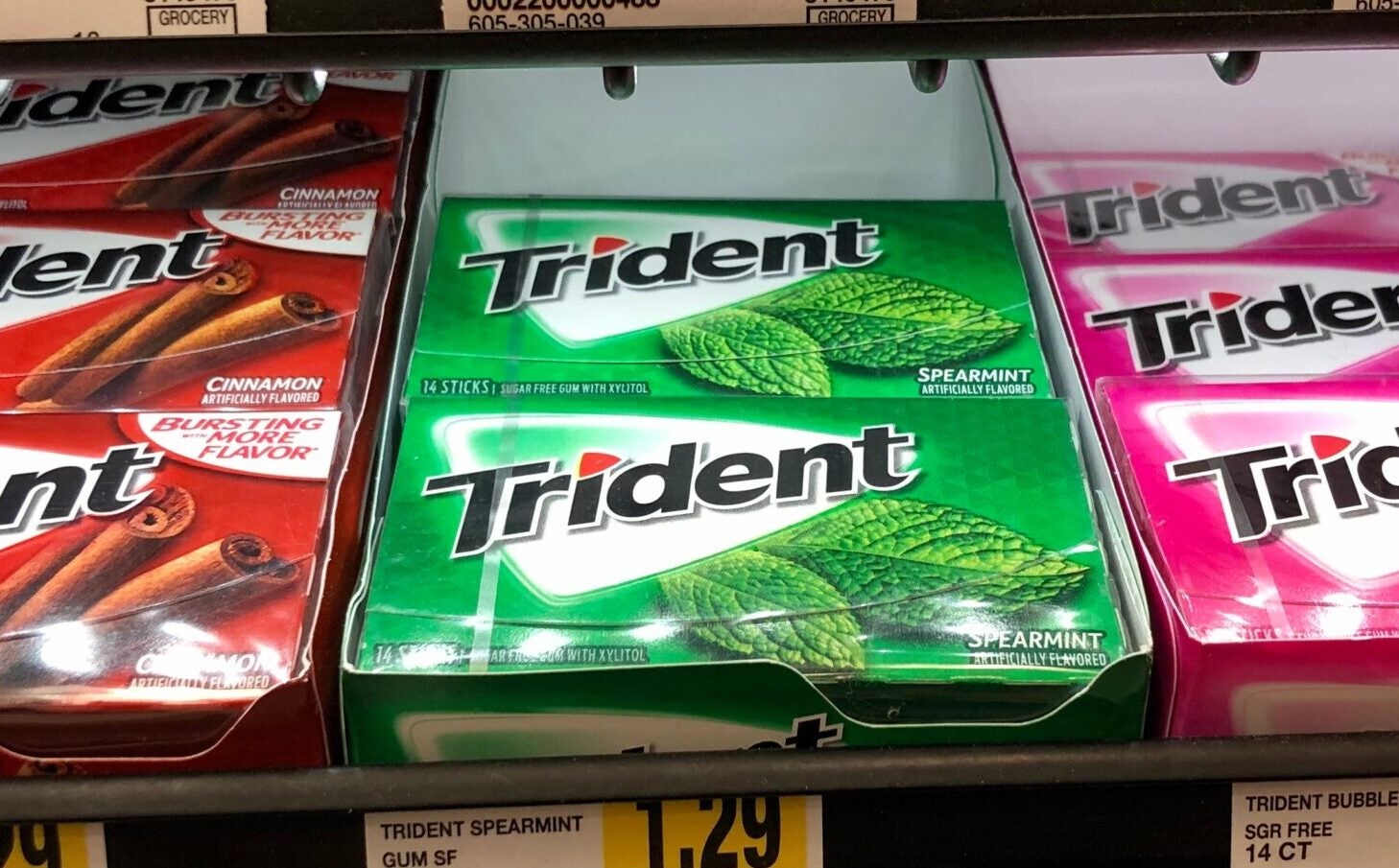 Perfetti Van Melle has struck a deal to buy a clutch of gum assets from fellow confectionery major Mondelez International.
The privately-owned group, home to brands including Mentos, Chupa Chups and Daygum, is to pay US$1.35bn for Mondelez's "developed-market" gum businesses in the US, Canada and Europe.
In a statement issued today (19 December), the companies said the deal excludes assets in France. "The parties have entered into exclusive arrangements for the sale of the business in France," the statement read. Just Food has asked for further information.
Seven months ago, Mondelez announced plans to sell its gum assets in developed markets and its cough sweets brand Halls as part of efforts to focus on chocolate, biscuits and baked snacks.
At the time, the US snacks giant said it would continue to operate its gum businesses in emerging markets and those assets will remain in its portfolio.
"Perfetti Van Melle will be an excellent home for the management team and employees of Mondelez's gum business in North America and Europe," Egidio Perfetti, the chairman of Perfetti Van Melle, said. "We have long admired the product and brand portfolio of the gum business and look forward to combining them with the Perfetti Van Melle brand family."
Dirk Van de Put, Mondelez's chairman and CEO, described Perfetti van Melle as a "values-led, family-owned company whose portfolio is a strategic fit and where our brands and people can thrive".
Under the terms of the deal, Perfetti Van Melle will acquire Mondelez factories in the US and Poland. The company will buy eight gum brands across the US, Canada and Europe, including Trident and Dentyne.
Three European candy brands – Cachou Lajaunie, Negro, and La Vosgienne – will also change hands.
The price paid for the assets is equivalent to 15 times what Mondelez estimates will be the EBITDA it generates from them this year.
In the statement, the companies said they expect to complete the transaction in the fourth quarter of next year.
Just Food analysis, May 2022: Mondelez International strategy push hits sweet spot