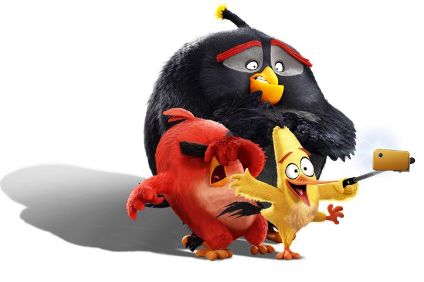 Italian confectionery giant Perfetti Van Melle has signed a licensing deal with Finnish games company and Angry Birds brand owner Rovio Entertainment.
To coincide with the launch of the Angry Birds Movie 2 next year, Perfetti Van Melle will develop a range of Angry Birds-branded Chupa Chups products, with six million units set to be distributed across global markets. It is its first such deal with Rovio.
Marta Poal, international area manager at the confectionery firm, said: "Perfetti Van Melle, the owner of Chupa Chups, is excited to be working with the much-loved Angry Birds brand for 2019.
"In addition to offering one of the strongest IPs in entertainment, Rovio is unique for delivering world-class digital innovation and exciting new content. Consumers will want to stay tuned to experience what we are preparing for them."
Simo Hämäläinen, senior vice president, brand licensing at Rovio, said: "There has never been a better time to partner with Rovio and the Angry Birds. We have the strongest long-term content roadmap that we've ever had. It's driven by The Angry Birds Movie 2 in 2019, followed by long-form animation, live and stage shows and location based entertainment projects."