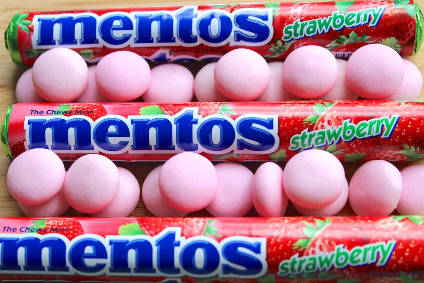 Confectionery giant Perfetti Van Melle is to expand its production plant in the US state of Kentucky after seeing its sales in the country grow in recent years.
The Mentos maker is to up the manufacturing and packaging capacity of the site in Erlanger by almost 50%.
In a joint statement issued with the Kentucky state government, Perfetti Van Melle said it had seen its "double-digit increases" in sales "across the past four years".
Perfetti Van Melle CEO Mehmet Yuksek said: "Perfetti van Melle continues to be a growth leader in the non-chocolate, mint and gum category of the confectionery industry."
The company, which is investing US$11m at the site, is hiring 70 new workers at the facility, which doubles up as the headquarters of the Airheads owner's operations in North America. Around 300 staff work at the site.
The Kentucky state government has given Perfetti Van Melle tax incentives of up to $500,000, through a programme that allows the company to keep a portion of its investment over the term of the agreement term through corporate income tax credits and wage assessments by meeting job and investment targets.