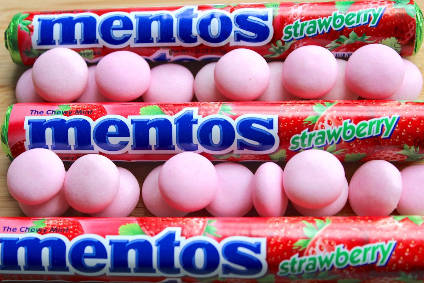 Confectionery giant Perfetti Van Melle has added Amazon Dash to its sales tools for its Mentos brand in the US.
Perfetti Van Melle has joined the likes of PepsiCo, General Mills and Hershey to decide to see what impact giving consumers the ability to re-order products at the touch of a button has on sales.
"Today more than ever before, consumers are shifting their media consumption and purchasing to the digital space, and Mentos wants to be at the forefront of this movement," Sylvia Buxton, vice president for marketing at Perfetti Van Melle's US arm, said.
Amazon Dash was launched in the US last year and more than 100 FMCG brands are using the service. The Dash buttons are only available to members of Amazon's membership service Amazon Prime.
In April, PepsiCo and General Mills signed brands including Doritos and Nature Valley up to Amazon Dash. At the time, Daniel Rausch, director of Amazon Dash, claimed Dash Button orders had grown by more than 75% in the previous three months.