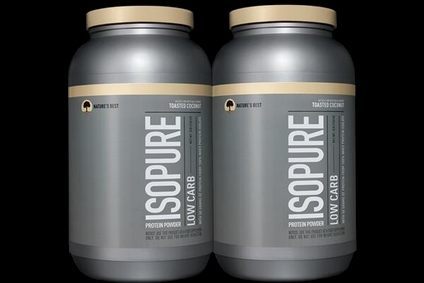 Glanbia said today (29 October) it delivered a "good performance" in the first nine months of the year, as the Irish group's performance nutrition brands helped to offset soft sales in its cheese and consumer units.
Total revenue in the period to 4 October was up 8% year-on-year. Performance nutrition saw revenues increase 14%, or 12% excluding the impact of acquisitions. While Glanbia conceded that its brands witnessed some "demand elasticity" following price increases in the third quarter, the company insisted that it still expects the unit to report double-digit full-year growth and higher margins.
In US cheese, Glanbia said stronger pricing more than offset a drop in volumes. However, the company added: "Overall [the] performance was behind the prior year as the impact of lower volumes and higher input costs was not fully offset by operational efficiency measures and pricing changes."
The company also faced volume pressure in Irish cheese sales, where revenue fell 9% in the period. Nevertheless, Glanbia said the unit's performance was "satisfactory" as margin enhancing rationalisation and efficiency programmes improved profitability.
Consumer products delivered "modest revenue growth and improved margins" in the face of a "challenging" backdrop. Meanwhile, in its ingredients business, Glanbia said pricing actions more than offset a 4% drop in volumes and the group booked an 11% rise in total sales as a consequence.
The company reiterated its full-year profit outlook for fiscal 2014, with adjusted EPS expected to rise by 8-10%.