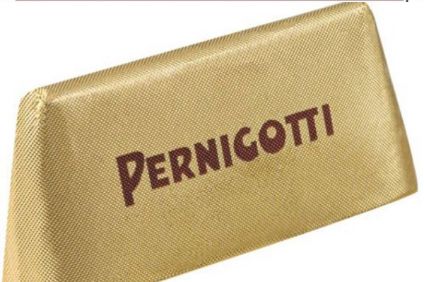 Pernigotti, the Italy-based confectioner, is to press on with the support of its current investor after selling off a business-to-business division.
Last year, Turkish property developer Toksoz announced it was eager to terminate the business, prompting intervention by the Italian government. In August, a deal appeared to be done with two new investors to take the business forward.
However, Toksoz is to now back a reshaped Pernigotti, which is to focus on confectionery – including the Pernigotti 1860 brand – after selling its business-to-business ice-cream division.
"The shareholder will make investments in the Novi Ligure plant," Pernigotti said, referring to its site in north-west Italy. "We will give more details at the presentation of the new business plan at the end of October."
Pernigotti has sold its so-called Ice&Pastry arm – including the B2B brand Pernigotti Maestri Gelatieri Italiani – to Italy-based ice-cream ingredients company Optima Group.
In a statement, Pernigotti CFO Pierluigi Colombi said: "Optima Group for us is the ideal subject for the sale of the Ice&Pastry division. We are sure to entrust it to the best professionals in the industry in order for it to grow and flourish. Optima also represents to us a long-term potential partner to work with in the next years on synergic projects.
"The agreement we have reached is a crucial step for the confectionery division's development plan, thanks to the reinforcement of the business and to the subsequent re-evaluation of the Novi Ligure factory."
Optima Group CEO Francesco Fattori added: "The acquisition of Pernigotti Maestri Gelatieri Italiani brand further strengthens Optima Group in its development and investment plans in the segments where we have been successfully working for years, both in Italy and abroad."