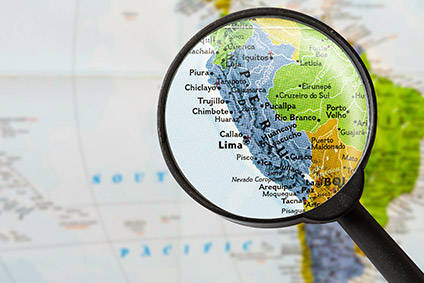 Food manufacturers operating in Peru will have to include warning labels on the packaging of and adverts for products with high levels of salt, sugar and fats.
The Peruvian government has published through a decree an Advertising Warnings Manual, the final stage in the application of the Law of Promotion of Healthy Nutrition for Boys, Girls and Teenagers in place in the South American country.
The move took industry by surprise, since the Peruvian Industries Association (Sociedad Nacional de Industrias, SNI) is discussing another regulation with members of the Congress to replace the system with "nutritional traffic light" labels.
SNI was contacted by just-food but the organisation had not responded to the requests for comment at the time of writing.
According to the decree, companies will have 12 months since the date of publication of the manual to comply with the new warning labels.
The labels will be black and white warnings shaped as octagons on the front of the packaging, placed in the top right corner.
"The incorporation of advertising labels in the front side of processed products makes it easier for the consumer to make informed decisions in the selection of healthier products", states the manual.
The labels should read (in Spanish) "High in Sodium", "High in Sugar", "High in Saturated Fats" and "contains trans fats", followed by the legend "Avoid its excessive ingestion".
According to the manual, the same labels should appear in printed ads, as well as online advertising, and they should cover up to 15% of the creative piece. The warning should be also clearly mentioned in broadcast media advertising.