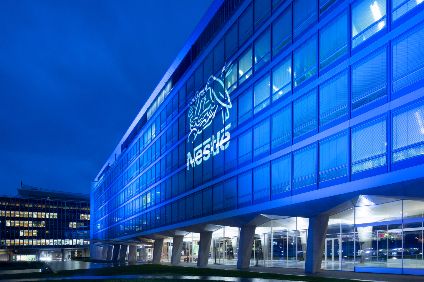 New job postings at Nestlé have been driven in recent months by the Swiss giant's Purina PetCare arm, according to research from GlobalData.
The number of postings at Purina PetCare more than doubled between the end of the first quarter of 2020 and the climax of the third quarter of the year, GlobalData's job analytics database found.
Measured against a baseline taken in January, new job postings made across the whole of Nestlé were up at the end of the third quarter. However, by the end of October, there was a decline from the level of new roles posted at the end of March, GlobalData's figures show.
Meanwhile, postings at Purina PetCare jumped by 168%, the data and analytics organisation said.
"While Covid-19 has significantly impacted various industries and consumers, it has been a boon to the pet-care industry, with consumers having more time and money to spend on their pets. GlobalData expects this trend to continue in 2021," Sumit Chopra, GlobalData's director of consumer research, said.
GlobalData suggested recent postings at Purina PetCare, which houses brands including Friskies cat food and Beneful dog food, indicated Nestlé's hiring strategy was being shaped by shopper interest in e-commerce.
Chopra said: "The proportion of consumers who are using the online channel is increasing, particularly in the Asia-Pacific and Latin America regions. This is providing unique growth opportunities to established brands such as Purina. Consumers are more frequently opting to shop for pet-care products online, driven by this shift.
"Accordingly, increasing the online presence of pet-care products is a real opportunity for manufacturers and retailers. With the emotional connection a key part of sales within this industry, having strong online channels also ensures manufacturers are able to drive impulse consumer purchases."
He added: "It is evident from Nestlé's hiring initiatives they are not only strengthening business functions across the value chain to further grow sales but also prudently striving towards making the business future-proof from any disruptive competition. Considering Nestlé's presence across other key FMCG categories, GlobalData expects it to reap strong benefits across the value chain from these hiring initiatives."
Ajay Thalluri, business fundamental analyst at GlobalData, argued the strategy could benefit the Swiss giant's wider operations. "Nestlé's job postings were related to product innovation involving research studies on applied pet behaviour, manufacturing and connected tech. This complements the company's other product categories: nutrition, cooking aids and beverages – the other key sales drivers for the company."