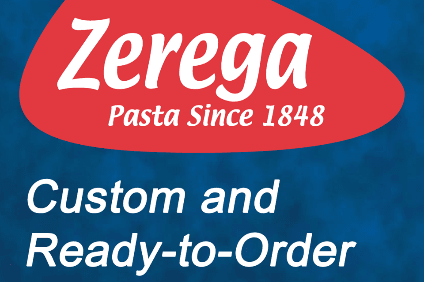 Philadelphia Macaroni Company, a pasta maker based in the US, has acquired a peer in the same category, A. Zerega's Sons , as it marks expansion into the foodservice sector.
Family-owned Zerega produces dry pasta for the retail and foodservice channels and will now become a wholly-owned subsidiary of Philadelphia Macaroni but with no changes to its operational set up. The deal, for which no financial details were disclosed, will include manufacturing facilities in Fair Lawn, New Jersey, and Lee's Summit, Montana.
Based in the city of the same name, Philadelphia Macaroni is also a family-run business with operations in retail, private label and co-packing. It produces dry and frozen pasta from four plants in Pennsylvania, North Dakota, and Washington. The company also owns a wheat milling business, Minot Milling Company, in North Dakota.
It said the transaction for Zerega will make the combined businesses the largest privately-owned pasta manufacturer in the US, and will double capacity to around 700 million pounds annually.
Philadelphia Macaroni's president and chief executive Ed Irion said: "Zerega's wide variety of pasta offerings further enhances Philadelphia Macaroni's product portfolio and provides an immediate, meaningful presence in the foodservice channel. We believe the combination of these two well-respected pasta companies will provide expanded opportunities for both our customers and employee team members."