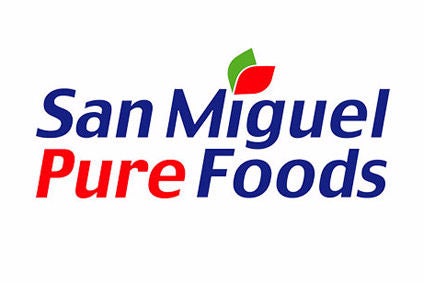 San Miguel Corp., the Philippines-based conglomerate, has announced it is to combine its food, beer and liquor units into a single entity.
The company – the largest in the Philippines by revenue – said the new entity will be created via a PHP336.35bn (US6.55bn) share-swap transaction.
The announcement was made to the Philippine Stock Exchange today (6 November).
It intends to fold San Miguel Brewery and liquor maker Ginebra San Miguel into San Miguel Pure Foods, which sells poultry and dairy products, processed meat and animal feeds.
San Miguel Pure Foods will then be renamed San Miguel Food and Beverage.
In a complicated share-swap process, San Miguel will subscribe for 4.24bn additional common shares in San Miguel Pure Foods after the latter increases its authorised capital stock to 11.6bn common shares from 2.06bn.
The conglomerate will pay for those shares with 7.86bn common shares in San Miguel Brewery and 216.97m common shares in Ginebra.
San Miguel told the Nikkei Asian Review the move is aimed at making it "easier for investors" to buy into the companies.
In August, San Miguel Pure Foods reported higher first-half sale and profits.