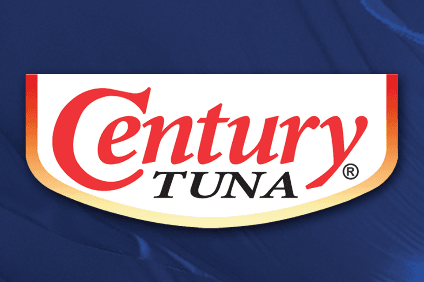 Philippines-based canned food group Century Pacific Food has higher annual sales and profits.
Century Pacific, which markets products including Century canned tuna and Argentina canned meat, booked a 37% rise in consolidated net income of PHP2.66bn (US$53m) for 2016.
Profits increased 37% year-on-year buoyed by revenue growth and the consolidation of a recently acquired coconut subsidiary, the company said.
It said its sales were up 21% over the previous year to PHP28.29bn, "supported by a double-digit increase in branded sales and robust top line from the company's growing coconut exports business".
Overall profitability improved with a 39% rise in gross profits and a 32% increase in operating income for the full-year 2016 "despite commodity headwinds during the latter part of the year" the company said. "This translated to gross and operating margins of 30% and 13%, a year-on-year expansion of 387bps and 106bps, respectively."
CFO Oscar Pobre said: "While the fourth quarter was slower than previous periods which benefited from an election bump, our branded businesses have maintained market leadership in core segments and we have likewise gained traction in emerging product categories."
Pobre said 2017 will be "more challenging" as the company faces rising commodity prices. "However, through brand and pricing management, efficiency gains, and cost reduction initiatives, we should be able to strike a balance between growing demand and improving profitability."