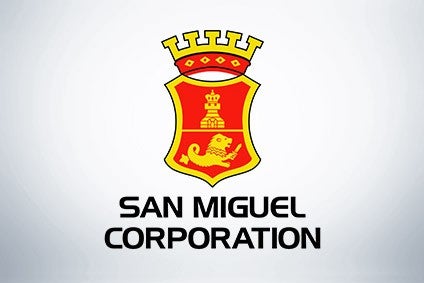 Philippines-based conglomerate San Miguel Corp. has revealed it is to sell a 20% stake in its recently restructured food and drinks business to meet regulatory requirements.
In January San Miguel revealed it had received shareholder approval to combine its San Miguel Pure Foods, San Miguel Brewery and Ginebera San Miguel businesses in a new unit called San Miguel Food & Beverages.
But regulatory approval depended on the company broadening ownership of the new business as the country has minimum public ownership rules.
Now San Miguel has revealed it is preparing to sell a 20% stake in its food and beverage business unit in what is likely to be of the largest public offerings the country has seen.
In a notice to the Disclosure Department of the Philippine Stock Exchange (PSE), San Miguel Corporation (SMC) stated: "We advise that, at the regular meeting of the board of directors of San Miguel Corporation held today, August 9, 2018, the board of directors of the corporation approved the sale of up to 1.2bn common shares of San Miguel Food and Beverages Inc. (SMFB) through a public offering.
"The terms and conditions of the public offering, including the final issue price, the issue size, the over-allotment option, the cornerstone and anchor investor process, the engagement of legal and financial advisors, and the appointment of the stabilising agent and underwriters as may be necessary have been delegated to management and will be subject to further disclosures of the company and SMFB."
Last week, San Miguel Corp. recorded first-half revenues of PHP137.4bn (US$2.57bn) for its San Miguel Food & Beverages unit, up 15% from the same period last year.