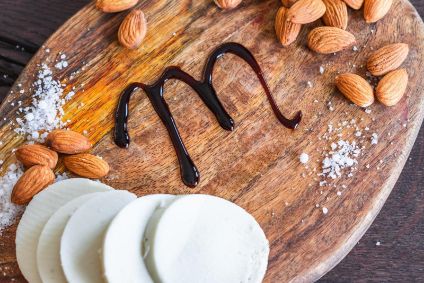 German meat giant PHW Gruppe has made another foray into the alternative protein field by acquiring the distribution rights for Italian start-up AIXA Trade's dairy-free mozzarella cheese product Mondarella.
PHW Gruppe will hold the distribution rights for the whole of Europe and supply the retail and foodservice channels from next spring.
Mondarella is a vegan product based on almonds, olive oil, sea salt and water. It looks similar to buffalo mozzarella.
Marcus Keitzer, PHW board member for alternative protein sources, said: "Our strategic distribution partnership with AIXA Trade is an exciting addition to our alternative protein source business, which is currently under construction. 
"We bring to these partnerships our strong sales know-how as well as our decades of expertise in the European market, so that this new generation of plant-based products can be successful as quickly as possible. 
"Mondarella is an all-rounder and is suitable for many dishes such as caprese, salads, burgers and pizza."
Piero Brunetti, CEO of AIXA Trade, said: "People are no longer just interested in environmental protection, fair trade or a healthy lifestyle. Today, a product can only survive if, in addition to a positive attitude towards life, it also offers enjoyment with all the senses. That's why Mondarella is not just for people who want to feed on plant-based. It's simply the perfect complement to health-conscious Italian food lovers."
AIXA Trade, based in Valledoria, Sardinia, was founded in 2017. Its product ideas are created in Italy and brought to market maturity in Germany by food technicians before being produced and distributed by experienced food manufacturers.
In February, PHW Gruppe signed a warehousing, merchandising and distribution deal with US-based Just for its egg alternative product Just Egg in Europe.
And in January 2018 it formed a strategic partnership with Israeli 'clean meat' business SuperMeat. It has also invested in insect burger company Bugfoundation.
See just-food's analysis – Meat companies with stakes in meat-free