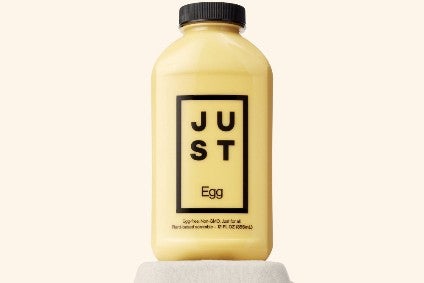 German meat giant PHW Gruppe has joined the push the US alternative protein business Just is making in Europe with another company in the region.
During the summer, San Francisco-based Just, which was formerly known as Hampton Creek, announced a deal with Italy's Eurovo Group to take its egg alternative line into Europe.
In the US, Just markets its alternative egg protein under the brand name Just Egg, a mung bean-based alternative carrying the same amount of protein as ordinary eggs, and which is also free of cholesterol, saturated fats and artificial flavourings.
Confirming the details of the tie-up, a spokesperson at Just said Eurovo will manage the downstream manufacturing of the egg substitute in Europe. In turn, Eurovo and PHW will cover warehousing, multi-channel distribution and merchandising.
"We have not announced how the companies will manage territories across Europe," the spokesperson added. "The regulatory process is ongoing, and I'll be sure to let you know as soon as we have news on that front."
The first products under the agreement are set to hit the market in the fourth quarter. Meanwhile, Just said it has also entered Hong Kong and Singapore, with China potentially on the horizon in 2019.
"Just was founded on the belief that fresh thinking, technological and culinary innovation and partnerships between start-ups and established companies could change our food system for the better," said co-founder and chief executive Josh Tetrick. "Just, Eurovo and PHW will put that idea into practice and allow us to reach countless European consumers."