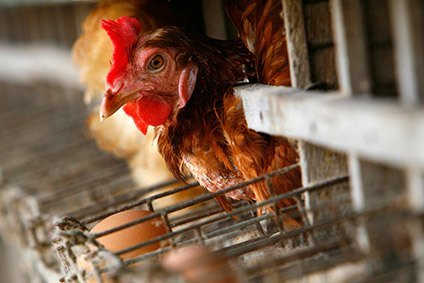 US poultry group Pilgrim's Pride has booked lower sales and profits for 2016.
For the full year ending 25 December, net profit fell from US$439.7m from $645.9m. Operating income also declined to $713.5m from $1bn a year earlier, the company, majority-owned by Brazilian meat giant JBS, said.
Sales for the period dropped to $7.93bn from $8.2bn.
Bill Lovette, CEO for Pilgrim's, did, however, insist chicken demand "has remained healthy despite greater availability of other proteins".
"We remain committed to our prepared foods operations and expect growth in 2017, with new capacity additions at Moorefield to begin contributing to volumes starting in Q1," he said.
"We continue to invest in facility improvements and diversify our portfolio by improving mix and offer more differentiated, innovative products to serve key customer requirements, reduce the impact of commodity markets, and further raise our margin profile."
In November last year, Pilgrim's Pride struck a deal to buy fellow US poultry processor GNP for US$350m.